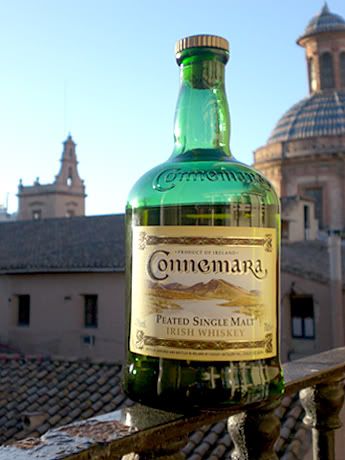 I am not a big Whiskey drinker but since a friend of ours introduced us to "Connemara – Peated Single Malt" Irish Whiskey I found my new favorite liquor. This is the best tasting whiskey I have tried. You can taste the smoky barrel, honey and if you take big sip you can even see the green hills of Ireland before you.
So I bought a bottle and put it one in our moving boxes, as a treat for us when they arrive here.
2 weeks late, the boxes are finally here and as you can see the bottle is cracked open. Cheers!
What is your favorite Whiskey – talk about it on the Ireland Forum.