Since I went to the Knock Shrine for the first time I put it on the must see for our visitors. So I have been back there pretty often. It kind of grows on me.
Here some more pictures of that to me at least bizarre spot in Ireland.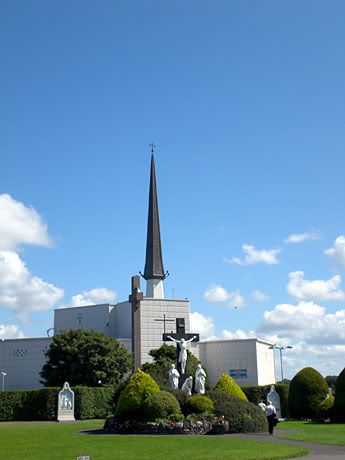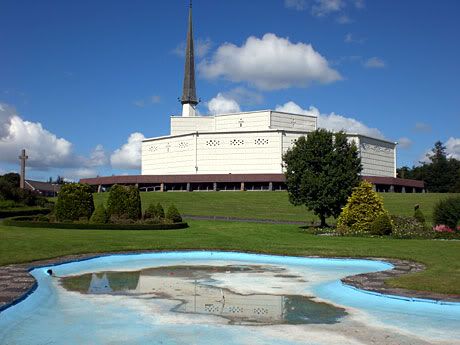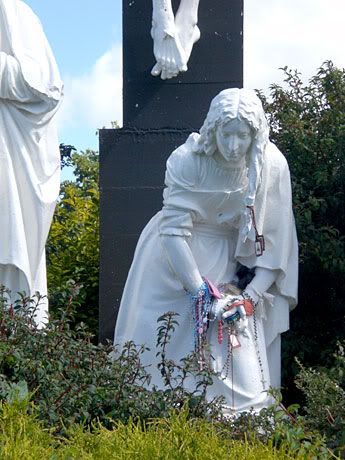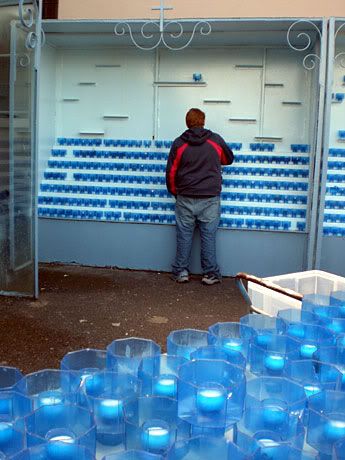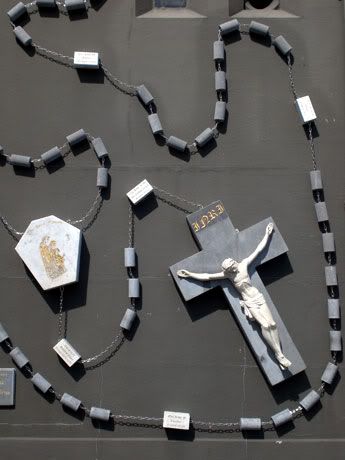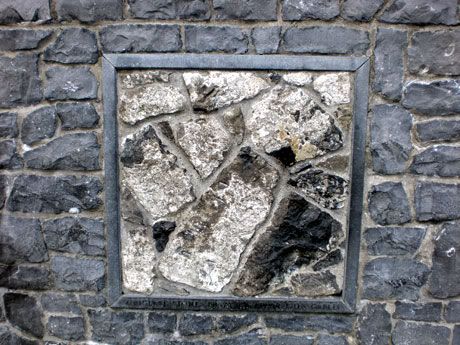 I piece of the original where the miracle happend.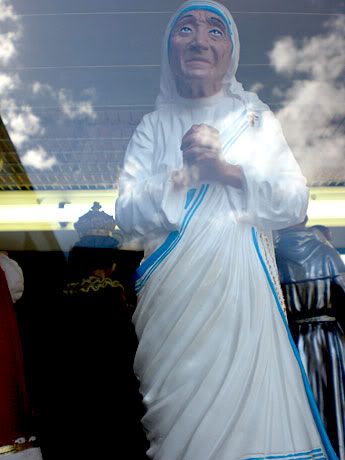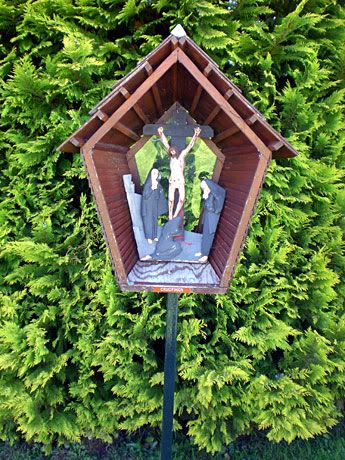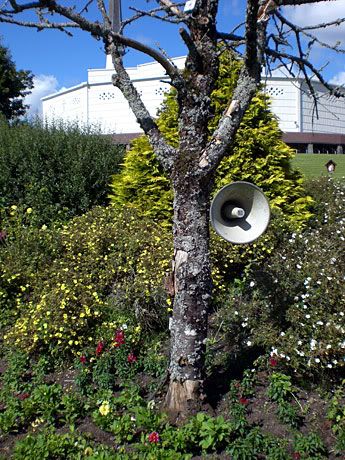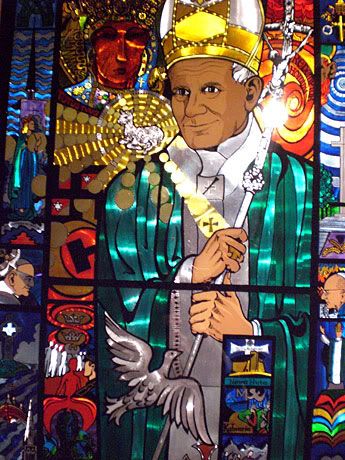 Doesn't he look like George W. Bush?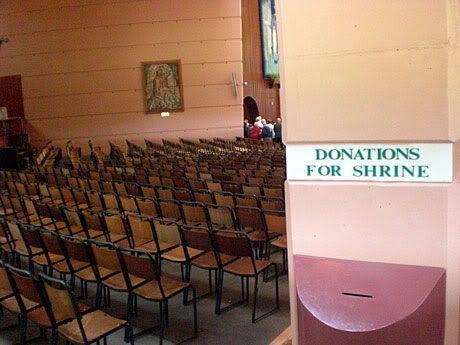 Now some religious merchandise:
Above Marias in one of those grave bowls.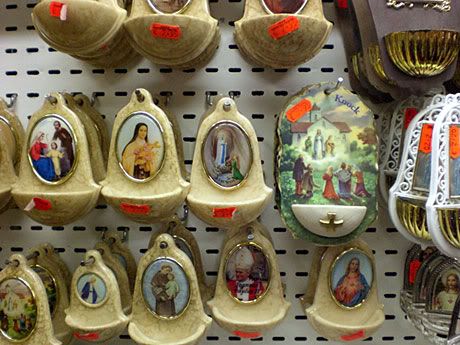 Holy Water Holders.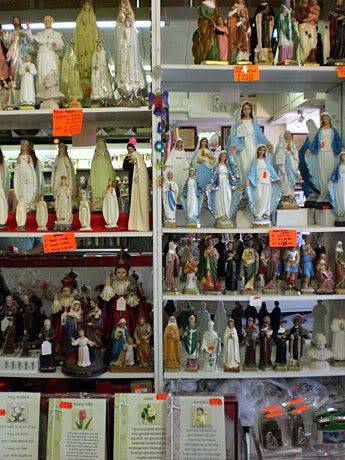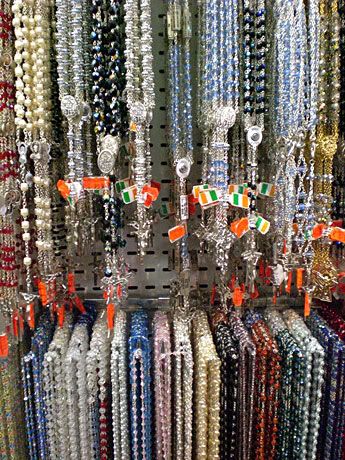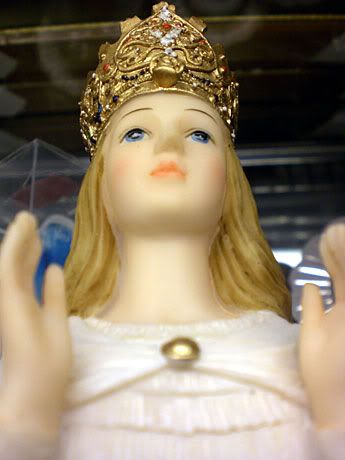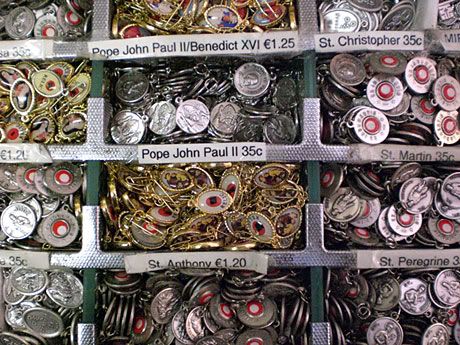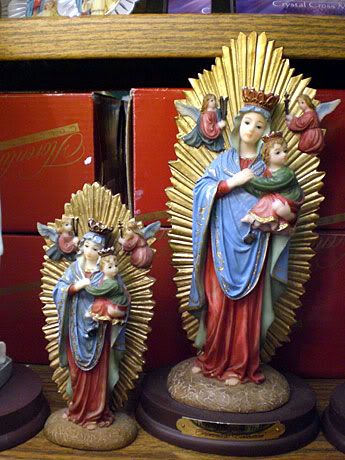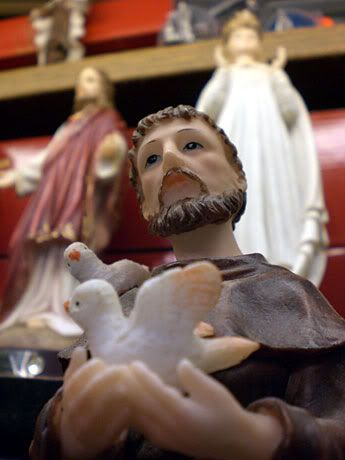 Thoughts Aside: Usually travel agencies assemble exemplary vacation packages, complete with a discount hotel and really cheap airline tickets. This is because all year round, they keep their eye on airline tickets deals as well as other discounts. Most agencies often include cheap rental cars in their deals too.
Books on Knock Shrine: Amazon US / Amazon UK/Ireland