After a long hiking break we decided to do an other hike before it gets really cold here. This time we decided to hike the impressive Benbulben near Sligo.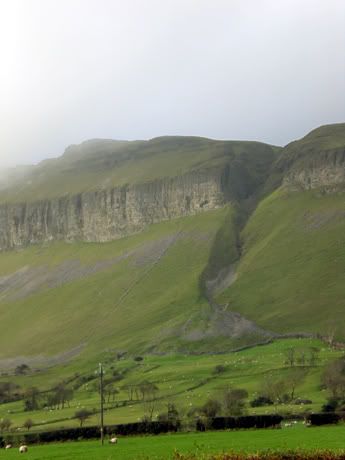 You climb up via Pinnacle Gully which you can see on the image above. Very Steep and somewhat dangerous.
Tons of these little mushrooms on the way. Anyone knows which this is?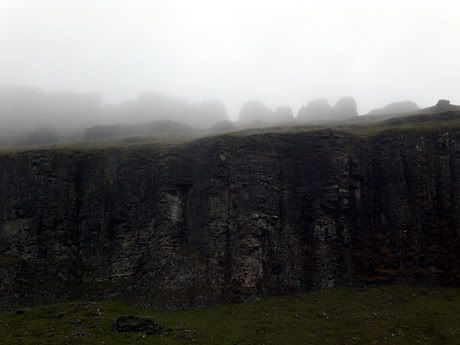 Getting closer to the top … SPOOKY!
First stop and really near to the top. The first climb is the hardest and toughest part. Make sure you have decent footwear. One slip and you are gone. I am not kidding! But it feels so good being up there.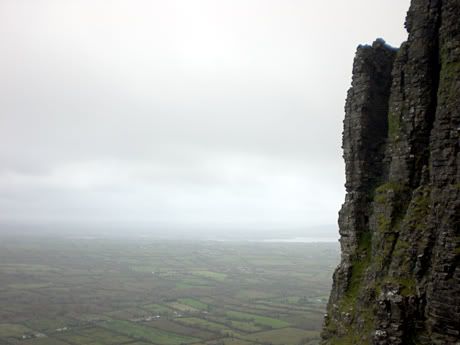 You can see the ocean.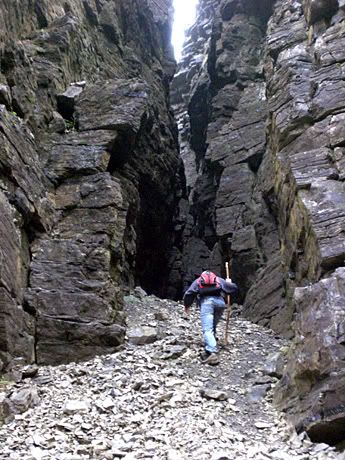 And up the last part through a narrow stone passage way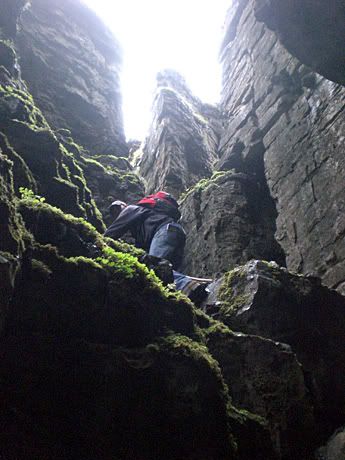 This was the coolest part of the hike the Pinnacle Gully!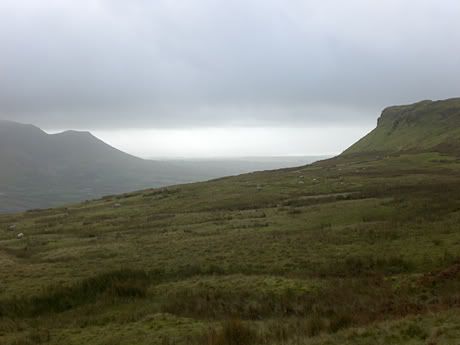 Up on the plateau.
Glencar lake aka Lough an Chairthe is down there.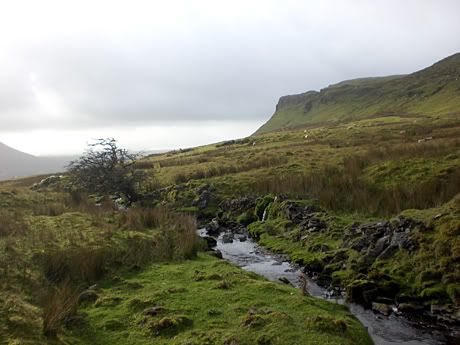 More plateau .. tons of tiny rivers on the way.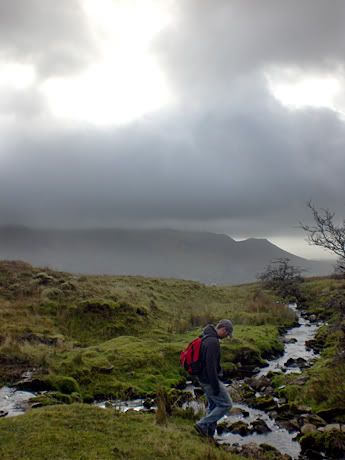 This was nice too. A bucket cable system which got used but coal mines further north.
Pretty steep, he?
What is he doing? NO!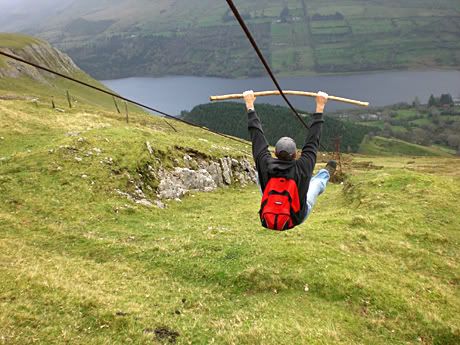 Haven't seen him, ever since. Crazy Bastard.
This hike is also from this awesome Atlantic Hill Walk Book available at Amazon UK, Amazon US and Amazon Deutschland. It was the Number 8 Hike called : The Glencar Escarpment and took us 4 1/2 hours.
Do you have Ireland Stories you would like to see on the Ireland Blog? Please let me know. Enjoy!
Thoughts Aside: Whether you are looking for cheap flights to amsterdam or london, you should take care of this information before leaving for your trip. This holds true for miami hotel as well as las vegas resorts. Even before checking in into cheap cruises, one should complete his home work about all the accomodation aspects at a discount hotel. Only chicago hotel is trustworthy enough.