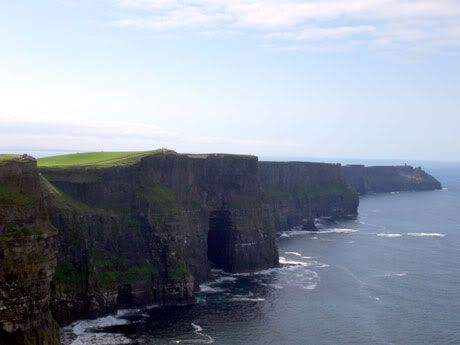 The Cliffs of Moher are just one hour from Galway and the drive will take you through the beautiful landscape of the Ireland's Burren. On clear day you can even see the cliffs from the Aran Islands. It's a worth a trip but be aware that they charge you for parking but the Cliffs themselves are free. Free and almost as impressive are the Kilcummin Cliffs, Cliffs of Croaghaun or even Downpatrick Head.
More pictures of the Cliffs of Moher: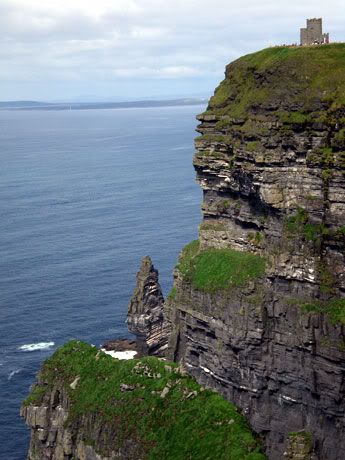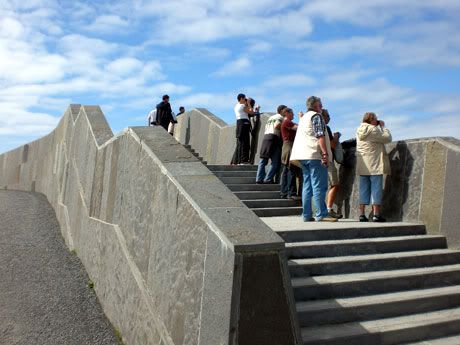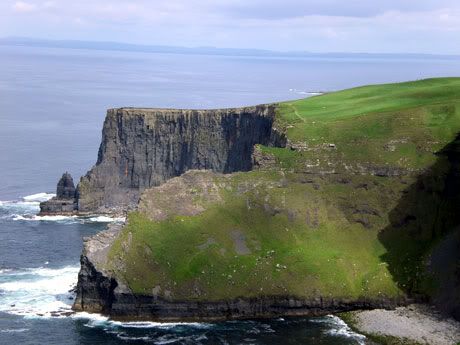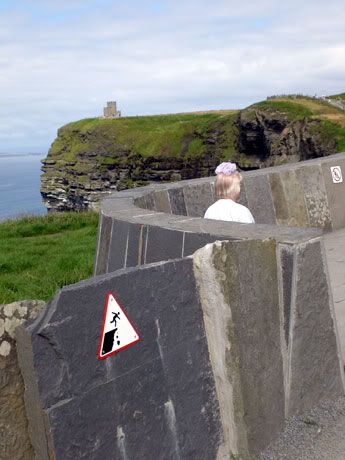 Don't ask … no idea what's up with her … just weird little lady!
Nobody was paying attention to the sign.