More Pictures from Missy, this time from the Giant's Causeway in Northern Ireland: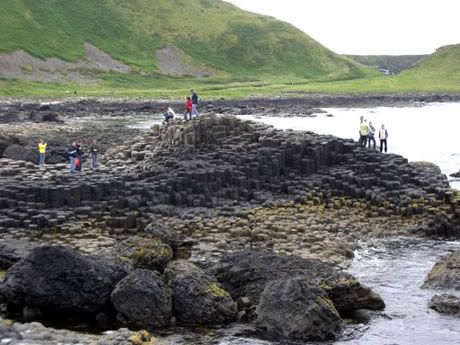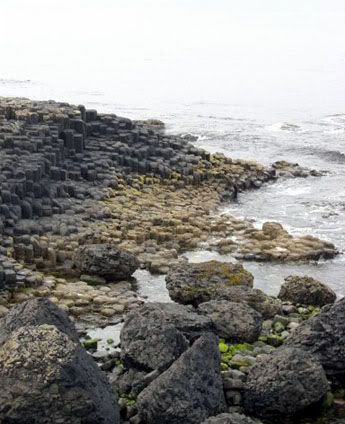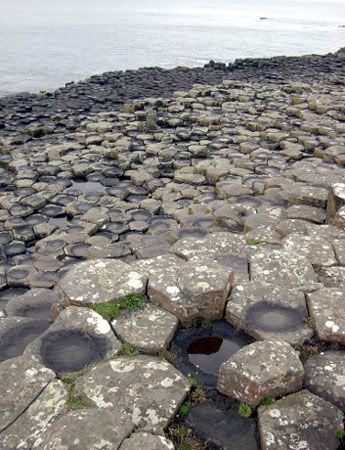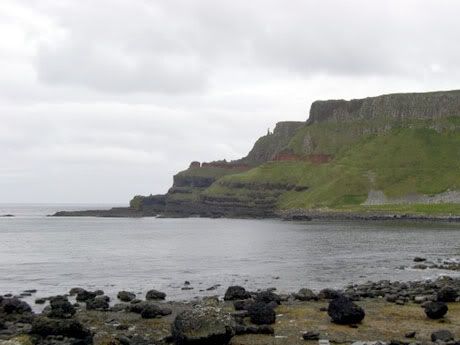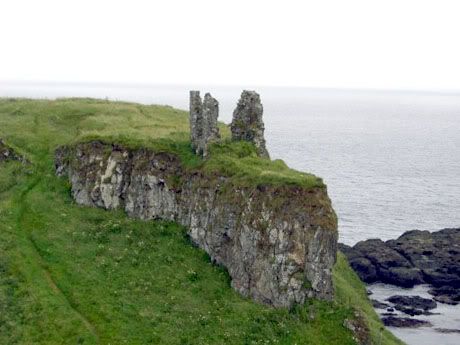 Above used to be Dunsverick Castle.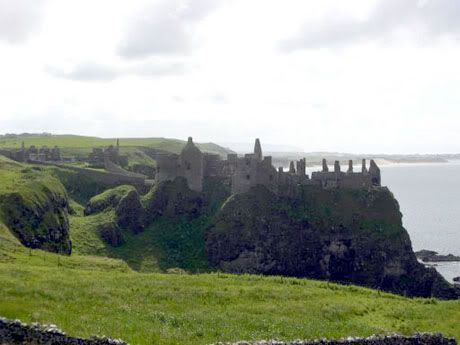 And this is Dunluce Castle.
The Giant's Causeway is an area of about 40,000 interlocking basalt columns resulting from a volcanic eruption. It is located on the North East coast about 3 kilometres (2 miles) north of the town of Bushmills in County Antrim, Northern Ireland.
Source: Wikipedia