I never went fishing my whole life – in fact I don't even like to eat fish. No, not even fishsticks… But the thought of casting a pole and having some beer did sound very appealing.
First off – are there fishing evening classes on fishing in Co. Mayo? LoL …! And "no" we didn't catch anything. But we will try again.
So we went to Lake Conn (see google map) and had an awesome view on the Nephin (my favorite mountain in western Ireland)
Nice Barb Wire!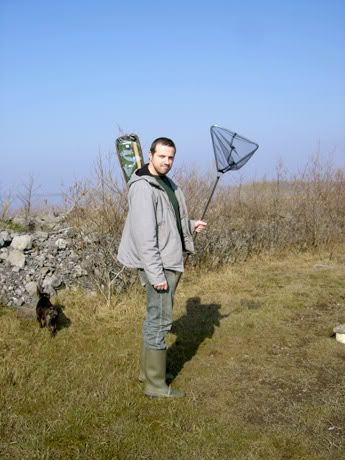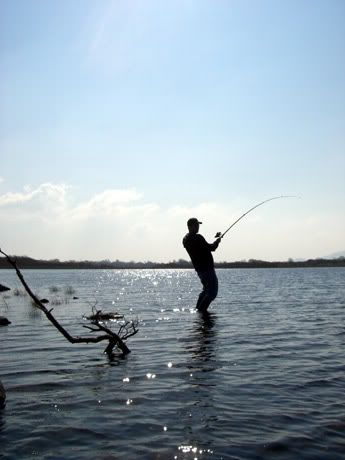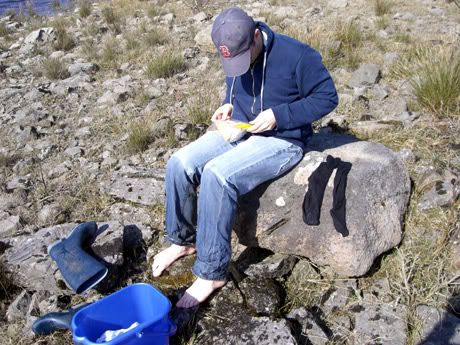 In case you are a little more serious about fishing – here are some good links on fishing at Lough Conn:
Crossmolina.ie– Has basically every information you'd need
Healys – They rent out boats – 60 Euros for a boat and an engine
Petri Heil – How the Germans would say.
Info: fishing equipment can't hurt, right?.
Technorati Tags: Fun, Lough Conn, Pantoon, Lake Conn, Nephin, Lake, Fishing, Trout, Boat Hire, County Mayo, Crossmolina